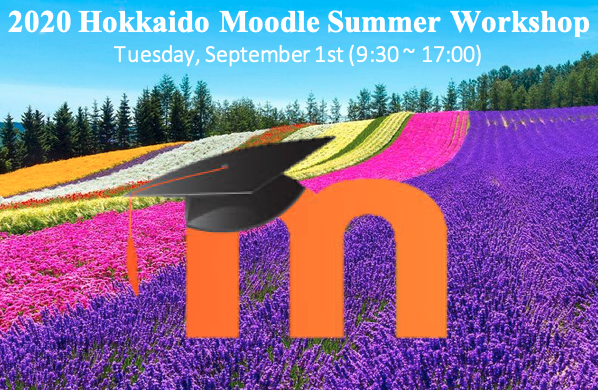 Irankrapte! Welcome to the 2020 Hokkaido Moodle Summer Workshop
This one day workshop is for anyone interested in learning Moodle, from those who have never used it to expert users. There will be sessions for everyone. If you have never used Moodle, then you will want to attend the session explaining what this powerful learning management system can do for you and your students. There will be other sessions to help beginners to get the content from their course into Moodle. For the more experienced users there will be sessions on specific modules and ways to use Moodle in different subjects and classroom settings.
New Central Location: The Shiroishi Kumin Center gives us two community center rooms in an easy-to-find Sapporo location--just above the Shiroishi Subway Station and with free parking. Social distancing rules and safe meeting practice means only 25 people will be allowed to join in-person. Registration is essential, and the first 25 registering for face-to-face participation will be accepted. For those attending in-person, a small one-coin donation will help us pay for room rental and wifi rental. All sessions will be streamed via BigBlueButton (BBB). Thanks especially to JALT Hokkaido for co-sponsoring this event. More information available here.